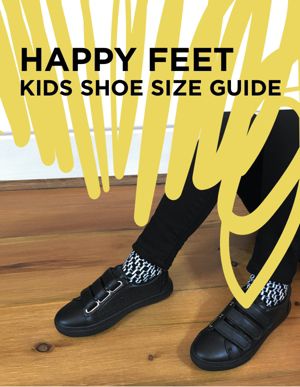 Kids grow so fast, don't they? If you're struggling to keep up with your little one's growth spurts, we're here to help! Use our super simple step-by-step measuring guide to find out their correct shoe size, all from the comfort of your own home.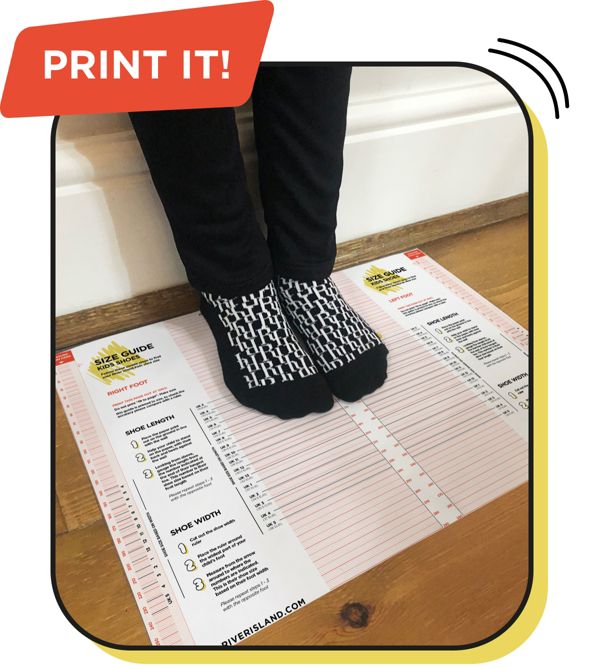 Print out our handy guide, place the print outs side by side (one for the left foot, one for the right foot) and line them up against the wall. Get your child to stand on the paper with their heels against the wall.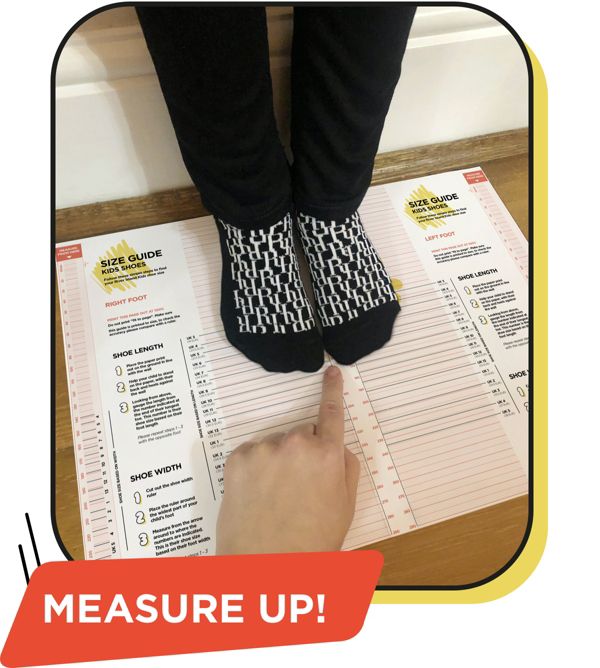 Looking from above, see where their longest toe lands on the chart. If it's in between sizes, take the larger size.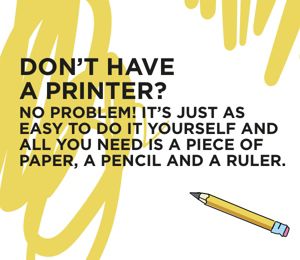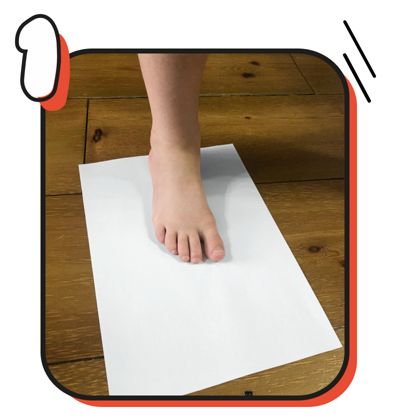 Tape a piece of paper to a hard, flat floor and place your little one's heel at the edge of the paper.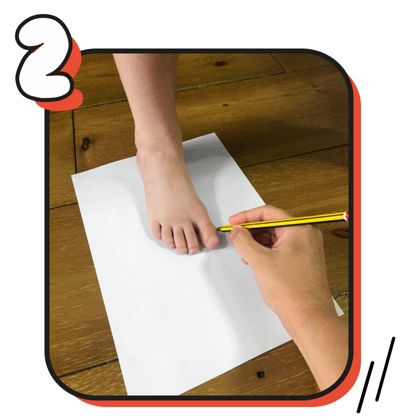 Draw around the foot with a pen or pencil and then repeat with the other foot on a new piece of paper.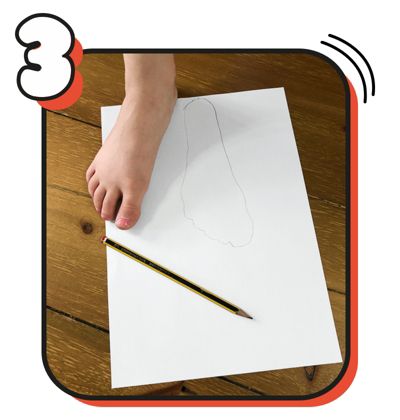 Measure the length of both outlines with the ruler and note both measurements down and compare to our chart.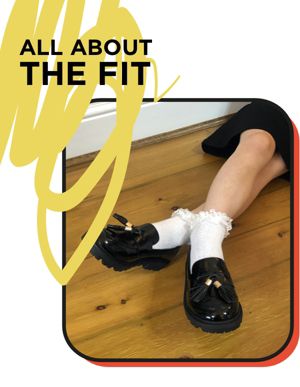 Don't forget that shoe sizes are just a guide, so their size might vary depending on the shape and styles of different shoes. Once you've worked out their size on the chart, it's time to shop! Pick out their shoes and when they arrive, here's how to see if they're the right fit…
Once your little one has put on the shoes, feel for the end of their toes in the shoe. There should be a little growing room left!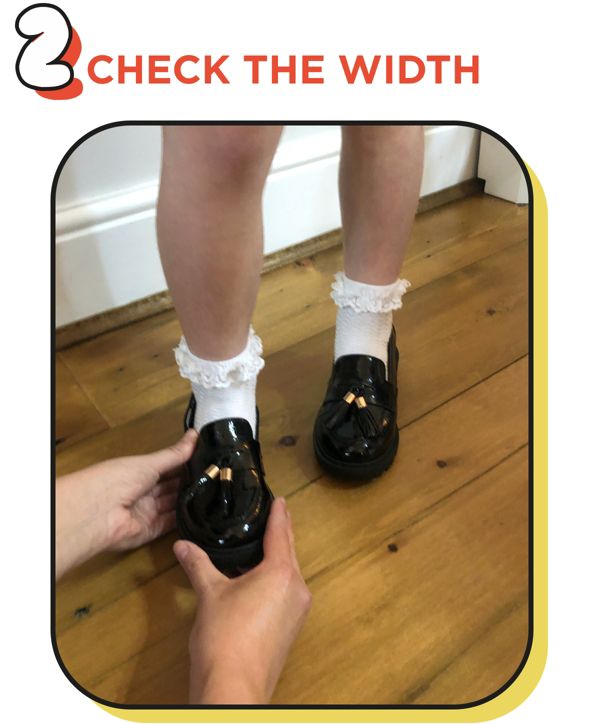 Feel along both the outside and inside of the shoe – there should be no pressure or bulge! Check that there's no pinching and that they can wiggle all of their toes.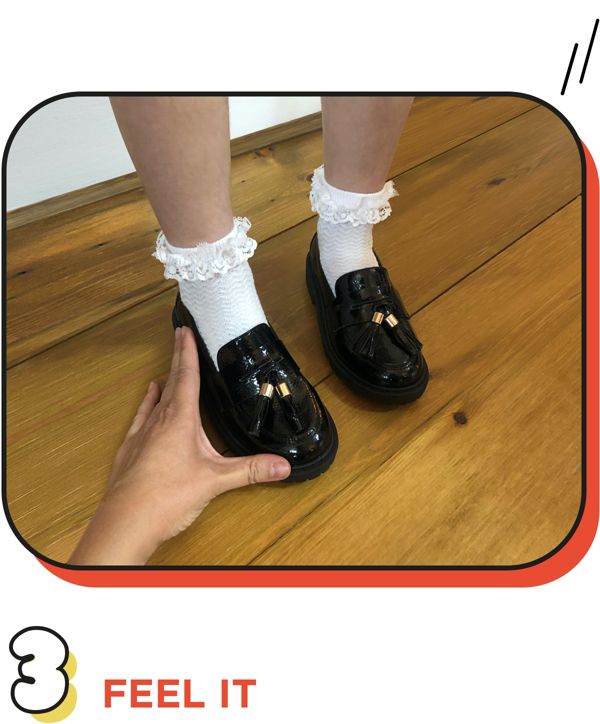 Rub your thumb across their toes at the end of the shoes. It should feel flexible! If there's no movement, it means they're too narrow and if you can create a ridge or pleat in the leather or fabric, they're too wide.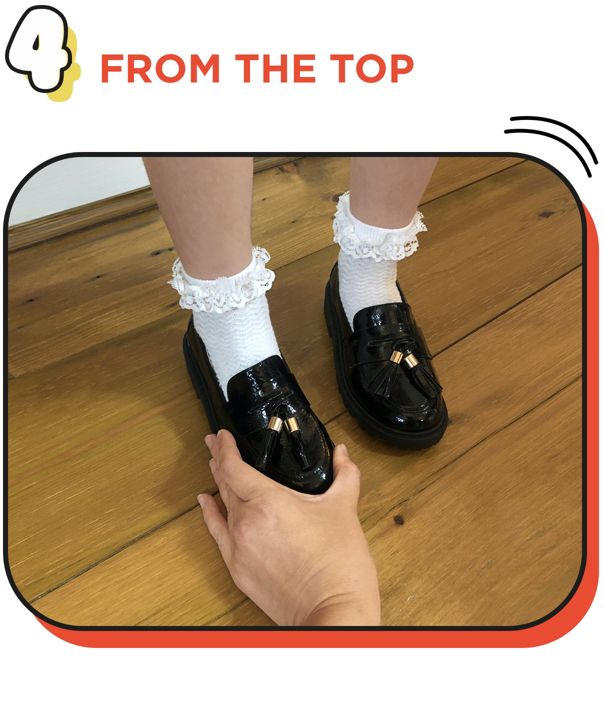 Check that the top of the shoe fits close to the foot with no gaps around the heel or sides. The shoe should sit clear of the ankle bone, unless it's soft or padded.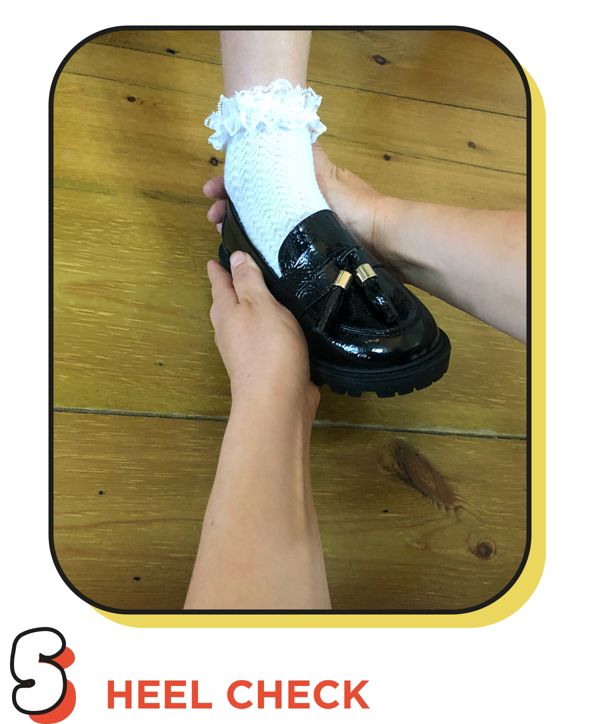 Get your child to sit down, put your hand at the heel of the shoe and then pull it gently to check it has a firm enough grip to resist slipping.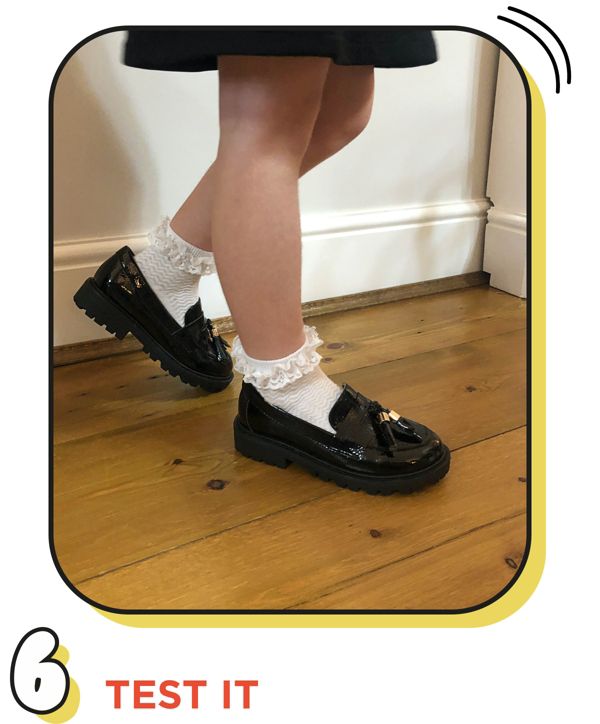 Get them to do a little test drive! They should take a few steps and should be able to do naturally and in comfort. Check that the shoes stay in place with no gaping!